This will be the last post of 2009, I can hardly believe it is ending already! I have to say that I am very thankful to have started my business this year and I want to thank everyone who purchased my designs! I truly hope you enjoy them as much as I have enjoyed making them!
So here are some of my latest designs:
For the Christians I have designed an embroidered cross with the text, "I belong to God"... On the tote & jacket you can add your name! It makes a terrific gift.
A wide assortment of new Keds designs have hit my store. There are far too many to show them all, so I will show you 3 of them. They come in a variety of colors and they also come in both children's & adult sizes!
And a few more designs of note... An embroidered jacket with a pirate that says, "Get yer eyes off me booty", an embroidered sports car (available in several colors), and the "Complaint Department - Sorry we're closed" design: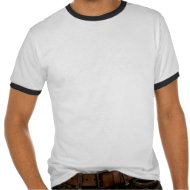 Have a Happy New Year everyone!
Kristi's Gift Shop - Show Now
Designer Keds by KGS - Shop Now